About CHC62015 | Advanced Diploma of Community Sector Management
This qualification reflects the role of workers who are middle managers or managers across a range of community sector organisations. These people work independently and report to executive management, directors or boards of management. They undertake a range of functions requiring the application of knowledge and skills to achieve results in line with the organisation's goals and strategic directions.

At this level, workers have responsibility for planning and monitoring service delivery, recruitment and performance management of other paid or unpaid workers, managing risk and contributing to continuous improvement within the scope of their specific role. This may include management of a specific programs or project, or broader management of a community-based organisation, early childhood education service, not-for-profit organisation or community centre.
---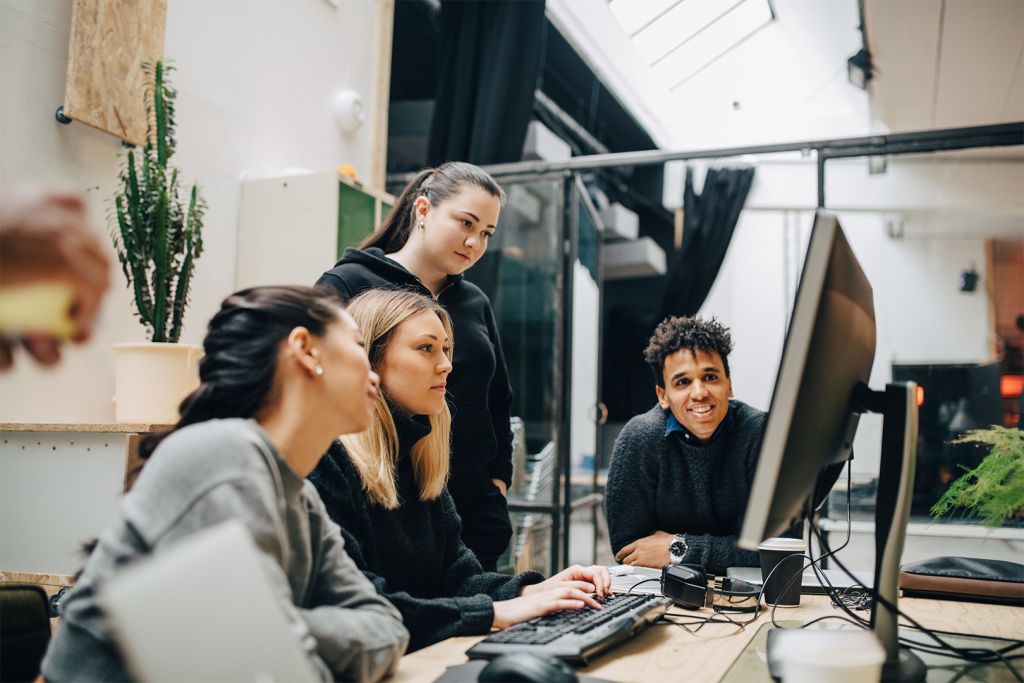 Flexible Delivery
Traxion Training currently delivers this qualification as assessment only via Recognition of Prior Learning (RPL). Students will be expected to complete a self assessment kit as a first step in completing the RPL kit. If gap training is required to attain this qualification, students will need to complete the gap training with another provider. This means that, in the event that gap training is identified, Traxion Training will only be able to offer students a Statement of Attainment for units completed with Traxion Training.
Enrolment Conditions
Enrolments are processed upon receipt of a completed enrolment form. All policy information regarding conditions of enrolment, refunds and our guarantee to complete all training and assessment requirements once the enrolment has commenced, is contained in our Terms and Conditions.
For further information please refer to the Student Handbook.
The RPL Entry Requirement – Students must have at least 12 months experience in the community services and health sector in a leadership role or similar.
Please find the Higher Level Skills funding eligibility in the Higher Level Skills Student fact sheet (please note funding exception ruling below)
be a Queensland resident 

 

be aged 15 years or over, and no longer at school (with the exception of VET in Schools students) 

 

be an Australian or New Zealand citizen or Australian permanent resident (including humanitarian entrants), or a temporary resident with the necessary visa and work permits on the pathway to permanent residency 

 
not hold, or be enrolled in, a certificate IV level or higher qualification (not including qualifications completed at school and foundations skills training). 

 
Reference:

click here

 

Pre-requisite qualification:

Students must be an Existing Worker in the Community Services and Health industry and may already hold a Certificate IV or higher level qualification not funded through the Higher Level Skills program.
| Unit Code | Unit Title |
| --- | --- |
| CHCDIV003 | Manage and promote diversity |
| CHCLEG003 | Manage legal and ethical compliance |
| CHCMGT001 | Develop, implement and review quality framework |
| CHCMGT003 | Lead the work team |
| BSBFIM601 | Manage finances |
| BSBINN601 | Lead and manage organisational change |
| BSBMGT608 | Manage innovation and continuous improvement |
| BSBRSK501 | Manage risk |
| CHCCOM003 | Develop workplace communication strategies |
| BSBMGT605 | Provide leadership across the organisation |
| CHCPOL002 | Develop and implement policy |
| CHCPRP003 | Reflect on and improve own professional practice |
| CHCPRP004 | Promote and represent the service |
Duration and Process
Duration of the Recognised Prior Learning (RPL) process is approximately 6-8 weeks. It is largely dependent on the student's ability to respond to the assessment kit provided. The RPL Kit normally consists of the following sections (please note this is subject to change, please contact us for detailed information)
Self-Assessment Questionnaire
List of Evidence Documents & Workplace Portfolio
One on One Competency Questioning Interview with the Trainer
Observation recording sheets
Third Party Verification
RPL & Credit Transfer
Recognition of prior learning is all about the skills and knowledge you've collected through work and life experiences and then transferring them to current training course requirements. Credit transfer also recognises previous formal learning (e.g. other VET qualifications). It uses the copy of the qualification, record of results (which includes details of the issuing RTO and the date issued), statement of attainment previously issued to the student for each unit of competency, or authenticated VET transcripts downloaded from the USI (Unique Student Identifier) platform. All courses can be completed using an assessment only pathway through RPL in Traxion if the candidate possesses sufficient skills and experience as determined by the assessor. 
Course Costs
The CHC62015 Advanced Diploma of Community Sector Management is currently being funded by the Queensland State Government's Higher Level Skills for eligible participants. Eligible students must pay a Co-Contribution Fee.
For full eligibility information, terms and conditions and a breakdown of the fees applicable please click here.
Early Childhood
Education
Aged, Community
and Disability Care