About CHC52015 | Diploma of Community Services
This qualification reflects the roles of community services, case management and social housing workers involved in the managing, co-ordinating and/or delivering of person-centred services to individuals, groups and communities.

At this level, workers have specialised skills in community services and work autonomously under broad directions from senior management. Workers are usually providing direct support to individuals or groups of individuals. Workers may also have responsibility for the supervision of other workers and volunteers and/or case management; program coordination or the development of new business opportunities.
---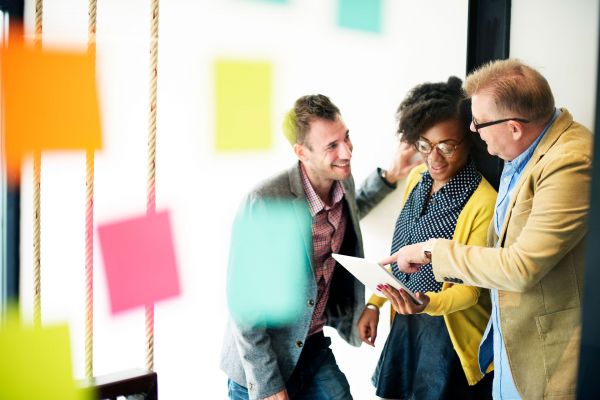 Flexible Delivery
Traxion Training currently delivers this qualification as assessment only via Recognition of Prior Learning (RPL). Students will be expected to complete a self assessment kit as a first step in completing the RPL kit. If gap training is required to attain this qualification, students will need to complete the gap training with another provider. This means that, in the event that gap training is identified, Traxion Training will only be able to offer students a Statement of Attainment.
Duration and Process
Duration of the Recognised Prior Learning (RPL) process is approximately 6-8 weeks. It is largely dependent on the student's ability to respond to the assessment kit provided. The RPL Kit normally consists of the following sections (please note this is subject to change, please contact us for detailed information)
Self-Assessment Questionnaire
List of Evidence Documents & Workplace Portfolio
One on One Competency Questioning Interview with the Trainer
Observation recording sheets
Third Party Verification
Course Costs
The CHC52015 Diploma of Community Services is currently being funded by the Queensland State Government's Higher Level Skills for eligible participants. Eligible students must pay a Co-Contribution Fee.
For full eligibility information, terms and conditions and a breakdown of the fees applicable please click here.
Enrolment Conditions
Enrolments are processed upon receipt of a completed enrolment form. All policy information regarding conditions of enrolment, refunds and our guarantee to complete all training and assessment requirements once the enrolment has commenced, is contained in our Terms and Conditions.
For further information please refer to the Student Handbook.
The specific course entry requirements are:
be a Queensland resident 

 

be aged 15 years or over, and no longer at school (with the exception of VET in Schools students) 

 

be an Australian or New Zealand citizen or Australian permanent resident (including humanitarian entrants), or a temporary resident with the necessary visa and work permits on the pathway to permanent residency 

 
not hold, or be enrolled in, a certificate IV level or higher qualification (not including qualifications completed at school and foundations skills training). 

 
Reference:

click here

 

Pre-requisite qualification:

Student must be an Existing Worker in the Community Services and Health industry, which includes parents and unpaid carers of NDIS participants.
Industry Requirements
To achieve this qualification, the candidate must have completed at least 100 hours of work as detailed in the Assessment Requirements of the units of competency.
| Unit Code | Unit Title |
| --- | --- |
| CHCCCS007 | Develop and implement service programs |
| CHCCOM003 | Develop workplace communication strategies |
| CHCDEV002 | Analyse impacts of sociological factors on clients in community work and services |
| CHCDIV003 | Manage and promote diversity |
| CHCLEG003 | Manage legal and ethical compliance |
| CHCMGT005 | Facilitate workplace debriefing and support processes |
| CHCPRP003 | Reflect on and improve own professional practice |
| HLTWHS004 | Manage work health and safety |
| CHCCCS004 | Assess coexisting needs |
| CHCCCS009 | Facilitate responsible behaviour |
| CHCDIS005 | Develop and provide personcentred service responses |
| CHCDIS006 | Develop and promote positive person-centered behaviour supports |
| CHCDIS008 | Facilitate community participation and social inclusion |
| CHCDIS010 | Provide person-centred services to people with disability with complex needs |
| CHCGRP002 | Plan and conduct group activities |
| CHCPRP001 | Develop and maintain networks and collaborative partnerships |
Vocational placement hours requirements
This Qualification requires students to have completed a minimum of 120 hours of vocational placement. Traxion Training expects students to have already completed these hours because Traxion only offers assessment only based assessment method and do not offer any training and delivery for this qualification. Traxion currently only offer RPL services to students who have worked at least these hours and is currently working in the industry. If a student doesn't meet the vocational placement hours requirement in the specified units of competencies of the qualification, Traxion would not be able to issue Statement of Attainment for the specified unit of competency or a qualification. There are 2 units of competencies in this Qualification which requires vocational placement.
CHCDEV002 requires students to have performed the activities outlined in the performance criteria of this unit during a period of at least 100 hours of work within a community services workplace. More information can be found here.
CHCDIS005 requires students to have performed the activities outlined in the performance criteria of this unit during a period of at least 120 hours of of direct support work. More information can be found here.
RPL & Credit Transfer
Recognition of prior learning is all about the skills and knowledge you've collected through work and life experiences and then transferring them to current training course requirements. Credit transfer also recognises previous formal learning (e.g. other VET qualifications). It uses the copy of the qualification, record of results (which includes details of the issuing RTO and the date issued), statement of attainment previously issued to the student for each unit of competency, or authenticated VET transcripts downloaded from the USI (Unique Student Identifier) platform. All courses can be completed using an assessment only pathway through RPL in Traxion if the candidate possesses sufficient skills and experience as determined by the assessor. 
Jennifer Stevenson
2022-04-20
Definitely 5 stars! From the beginning when I was talking to Louie to the end when I had my phone interview with Kristy. Kristy was so helpful all the way through. Just fabulous! So happy I did it! Now I've got my Cert IV in Education Support. ⭐️⭐️⭐️⭐️⭐️
Anne-Maree Shaw
2022-03-01
Kristy was wonderful through out my course. Any questions that I had she answered promptly. It has been a lovely experience knowing that after a long time being a teacher aide I am now qualified as a Cert 3. Thank you again Kristy. Would recommend Kristy any time. Anne-Maree
The RPL process was easy to navigate and achieve through Traxion training. Kristy was quick to respond to any questions and was very helpful throughout the process. I have extensive experience in my field and it was great for that to be acknowledged and the qualification to be issued because of that. Thank you.
I would like to acknowledge and thank Sharon for administration queries and especially to my assessor Kristy. Your expertise, support through phone calls, emails and guidance has enabled me to complete this course. I had a wonderful experience learning. You are an Awesome mentor. Thank you once again for your time.
I really didn't want to do this as I dislike study. I thought it would be too hard trying to gather evidence etc but it was so easy and the girls were so helpful and answered queries promptly. I thoroughly recommend anyone at any age to do this. My piece of paper at the end opens up so many avenues and gives me job surety.
Michael Dalla Vecchia
2021-12-01
Traxion Training were fantastic to complete my study and RPL through. Kate my trainer was an outstanding communicator and outlined clearly what was needing to be done every step of the way. I appreciated the support and would definitely recommend giving Traxion Training a go for your future studies.
The staff at Traxion Training are so understanding and accommodating! They go above and beyond to make sure you are receiving the support you need. I had an excellent experience completing my course. I highly recommend Traxion Training.
Kristy was fantastic from start to finish. Nothing was too much of a problem for her. I had a few personal hiccups along the way, and Kristy was always understanding, kind and patient.
Celeste Castrikum
2021-11-18
Early Childhood
Education
Aged, Community
and Disability Care