About CHCSS00090 | Supporting Children and Families with Complex Needs
Building Foundational Skills and knowledge regarding complex needs, behaviour and the importance of early intervention. Helps Educators to respond to children with complex behaviour and/or who have Autism or other complex situations.
---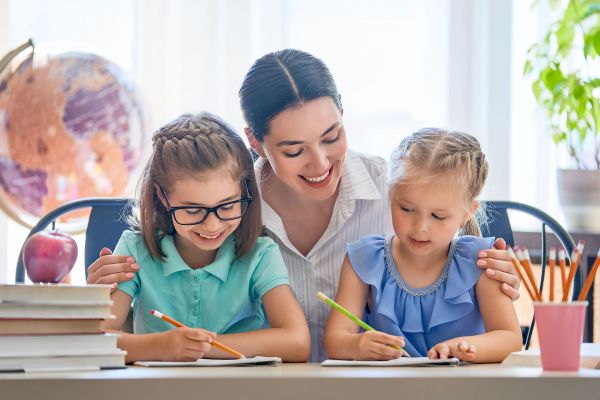 Flexible Delivery
Our courses are delivered 100% online and have been designed to be delivered to those aligned with a workplace to enable easy completion of the practical tasks associated with some components of assessment.
Duration and Process
Duration of each course is determined using the Australian Qualifications Framework as a guide. Skill Set level courses have a 3 month expected duration. This duration may change dependent on the delivery methodology. Students may apply for an extension should they require additional time.
RPL & Credit Transfer
Recognition of prior learning is all about the skills and knowledge you've collected through work and life experiences and then transferring them to current training course requirements. Credit transfer also recognises previous formal learning (e.g. other VET qualifications). It uses the copy of the qualification, record of results (which includes details of the issuing RTO and the date issued), statement of attainment previously issued to the student for each unit of competency, or authenticated VET transcripts downloaded from the USI (Unique Student Identifier) platform. All courses can be completed using an assessment only pathway through RPL in Traxion if the candidate possesses sufficient skills and experience as determined by the assessor. 
Course Costs
The CHCSS00090 Supporting Children and Families with Complex Needs is currently being funded by the Queensland State Government's Higher Level Skills for eligible participants. Eligible students must pay a Co-Contribution Fee.
For full eligibility information, terms and conditions and a breakdown of the fees applicable please click here.
Enrolment Conditions
Enrolments are processed upon receipt of a completed enrolment form. All policy information regarding conditions of enrolment, refunds and our guarantee to complete all training and assessment requirements once the enrolment has commenced, is contained in our Terms and Conditions.
For further information please refer to the Student Handbook.
Skill Set Requirements
This skill set has been endorsed by industry as suitable for individuals who:
hold a qualification at Certificate III level or higher related to working with families and children; or
have skills equivalent to the qualification requirement validated through a recognition of prior learning process
To enrol, you must be an existing worker in Early Childhood Education and Care (ECEC) sector and already hold a Certificate III, or higher qualification related to working with families and children. You must also submit a Third Party Report which proves your existing skills and knowledge in a range of areas.
Other Requirements
You must have access to a computer with internet and camera capabilities, MS Office, PDF reader software or a Tablet device with internet and camera capabilities, MS Office, PDF reader software, a scanner and printer.
We recommend you have language, literacy and numeracy skills sufficient to allow you to interpret documents and prepare written reports.
All students will be required to attend a scheduled online zoom workshop to complete their role play based assessments. Students will be given different dates to attend and are expected to attend in order to complete the skill set.
| Unit Code | Unit Description |
| --- | --- |
| CHCCCS009 | Facilitate responsible behaviour |
| CHCCCS024 | Support individuals with autism spectrum disorder |
| CHCECE028 | Collaborate with families to plan service and supports |
| CHCPRP003 | Reflect on and improve own professional practice |
Pathway Requirement
Students are required to follow Traxion Training's Skillset Pathway. It is designed by industry professionals to help you further your skills.
The Skillset Pathway requires students to complete its pathway through the following order:
CHCSS00090 Supporting Children and Families with Complex Needs
CHCSS00073 Case Management Skill Set
CHCSS00074 Child Protection
Proposed Assessment Methods
Case study analysis, simulated workplace projects, written assessments and role play tasks.
Jennifer Stevenson
2022-04-20
Definitely 5 stars! From the beginning when I was talking to Louie to the end when I had my phone interview with Kristy. Kristy was so helpful all the way through. Just fabulous! So happy I did it! Now I've got my Cert IV in Education Support. ⭐️⭐️⭐️⭐️⭐️
Anne-Maree Shaw
2022-03-01
Kristy was wonderful through out my course. Any questions that I had she answered promptly. It has been a lovely experience knowing that after a long time being a teacher aide I am now qualified as a Cert 3. Thank you again Kristy. Would recommend Kristy any time. Anne-Maree
The RPL process was easy to navigate and achieve through Traxion training. Kristy was quick to respond to any questions and was very helpful throughout the process. I have extensive experience in my field and it was great for that to be acknowledged and the qualification to be issued because of that. Thank you.
I would like to acknowledge and thank Sharon for administration queries and especially to my assessor Kristy. Your expertise, support through phone calls, emails and guidance has enabled me to complete this course. I had a wonderful experience learning. You are an Awesome mentor. Thank you once again for your time.
I really didn't want to do this as I dislike study. I thought it would be too hard trying to gather evidence etc but it was so easy and the girls were so helpful and answered queries promptly. I thoroughly recommend anyone at any age to do this. My piece of paper at the end opens up so many avenues and gives me job surety.
Michael Dalla Vecchia
2021-12-01
Traxion Training were fantastic to complete my study and RPL through. Kate my trainer was an outstanding communicator and outlined clearly what was needing to be done every step of the way. I appreciated the support and would definitely recommend giving Traxion Training a go for your future studies.
The staff at Traxion Training are so understanding and accommodating! They go above and beyond to make sure you are receiving the support you need. I had an excellent experience completing my course. I highly recommend Traxion Training.
Kristy was fantastic from start to finish. Nothing was too much of a problem for her. I had a few personal hiccups along the way, and Kristy was always understanding, kind and patient.
Celeste Castrikum
2021-11-18
Early Childhood
Education
Aged, Community
and Disability Care