About CHC40413
Certificate IV in Youth Work: This qualification reflects the role of workers who develop and facilitate programs for young people through a range of community-based programs designed to address the social, behavioural, health, welfare, developmental and protection needs of young people.

This work may be undertaken through employment in community, government and youth sector agencies and workers will be:

responsible for implementing policies and guidelines of the employing organisation
largely self-directed with fairly autonomous decision-making capacity under the indirect supervision of a manager.
---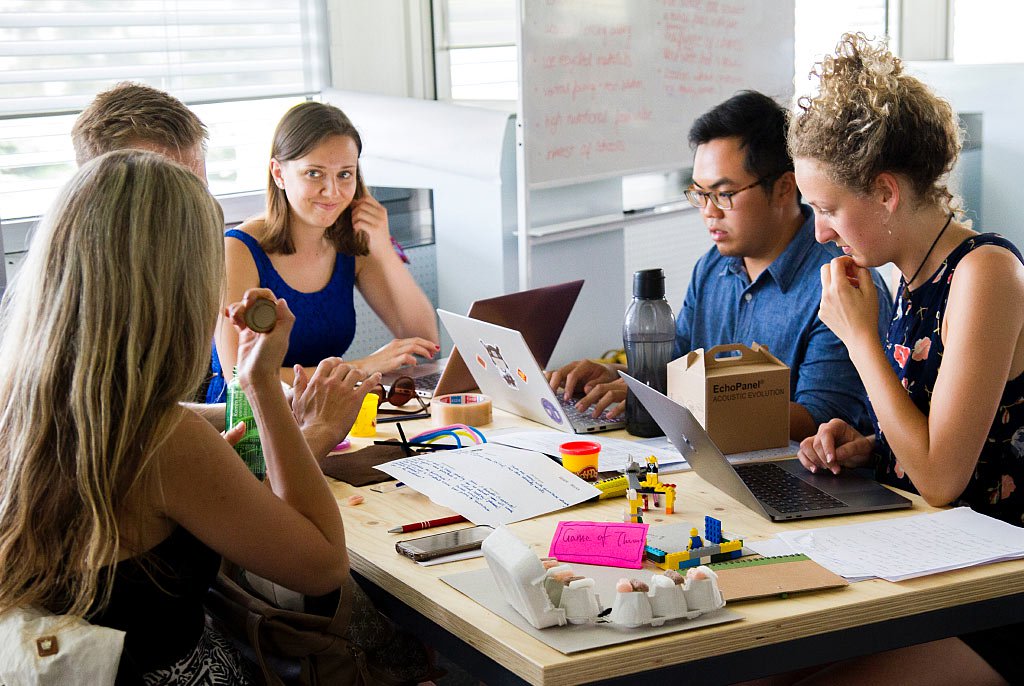 Flexible Delivery
Our courses can be generally offered mixed mode, with a variety of learning options to cater to individual learning styles. Most courses have been designed to be delivered to those aligned with a workplace to enable easy completion of the practical tasks associated with some components of assessment.
Duration
Duration of each course is determined using the Australian Qualifications Framework as a guide. Certificate IV level courses have a 12 month expected duration when delivered in a typical face-to-face delivery mode. This duration may change dependant on the delivery methodology. Students may apply for an extension should they require additional time.
RPL & Credit Transfer
All courses can be completed using an assessment only pathway through RPL if the candidate possesses sufficient skills and experience as determined by the assessor.
Course Costs
The CHC40413 Certificate IV in Youth Work is currently being funded by the Queensland State Government's Higher Level Skills for eligible participants. Eligible students must pay a Co-Contribution Fee.
For full eligibility information, terms and conditions and a breakdown of the fees applicable please click here.
Enrolment Conditions
Enrolments are processed upon receipt of a completed enrolment form. All policy information regarding conditions of enrolment, refunds and our guarantee to complete all training and assessment requirements once the enrolment has commenced, is contained in our Terms and Conditions.
For further information please refer to the Student Handbook.
Industry Requirements
To achieve this qualification, the candidate must have completed at least 120 hours of work as detailed in the Assessment Requirements of the units of competency.
| Unit Code | Unit Title |
| --- | --- |
| CHCCDE003 | Work within a community development framework |
| CHCCOM002 | Use communication to build relationships |
| CHCDIV001 | Work with diverse people |
| CHCDIV002 | Promote Aboriginal and/or Torres Strait Islander cultural safety |
| CHCGRP002 | Plan and conduct group activities |
| CHCLEG001 | Work legally and ethically |
| CHCMHS001 | Work with people with mental health issues |
| CHCPRT001 | Identify and respond to children and young people at risk |
| CHCYTH001 | Engage respectfully with young people |
| CHCYTH002 | Work effectively with young people in youth work context |
| CHCYTH003 | Support young people to create opportunities in their lives |
| CHCYTH004 | Respond to critical situations |
| CHCYTH010 | Provide services for young people appropriate to the needs and circumstances |
| HLTWHS001 | Participate in workplace health and safety |
| CHCCCS016 | Respond to client needs |
| CHCCOM005 | Communicate and work in health or community services |
| CHCMHS003 | Provide recovery oriented mental health services |
| HLTWHS006 | Manage personal stressors in the work environment |
Early Childhood
Education
Aged, Community
and Disability Care