About CHC32015 | Certificate III in Community Services
This qualification reflects the role of entry level community services workers who support individuals through the provision of person-centred services. Work may include day-to-day support of individuals in community settings or support the implementation of specific community-based programs.

At this level, work takes place under the direction of others and supervision may be direct or indirect. Work may take place in a range of community services organisations.
---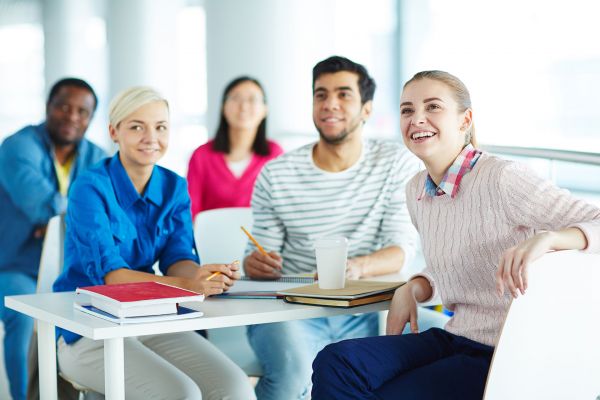 Flexible Delivery
Traxion Training currently delivers this qualification as assessment only via Recognition of Prior Learning (RPL). Students will be expected to complete a self assessment kit as a first step in completing the RPL kit. If gap training is required to attain this qualification, students will need to complete the gap training with another provider. This means that, in the event that gap training is identified, Traxion Training will only be able to offer students a Statement of Attainment.
Duration
Duration of the Recognised Prior Learning (RPL) process is approximately 6-8 weeks. It is largely dependent on the student's ability to respond to the assessment kit provided. The RPL Kit normally consists of the following sections (please note this is subject to change, please contact us for detailed information)
Self-Assessment Questionnaire
List of Evidence Documents & Workplace Portfolio
One on One Competency Questioning Interview with the Trainer
Observation recording sheets
Third Party Verification
RPL & Credit Transfer
All courses can be completed using an assessment only pathway through RPL if the candidate possesses sufficient skills and experience as determined by the assessor.
Course Costs
The CHC32015 Certificate III in Community Services is currently being funded by the Queensland State Government's Certificate 3 Guarantee for eligible participants. Eligible students must pay a Co-Contribution Fee.
For full eligibility information, terms and conditions and a breakdown of the fees applicable please click here.
Enrolment Conditions
Enrolments are processed upon receipt of a completed enrolment form. All policy information regarding conditions of enrolment, refunds and our guarantee to complete all training and assessment requirements once the enrolment has commenced, is contained in our Terms and Conditions.
For further information please refer to the Student Handbook.
Possible Job Roles
Job roles associated with this qualification may include but not be limited to:
Day-to-day support of individuals in community settings or support the implementation of specific community-based programs
| Unit Code | Unit Title |
| --- | --- |
| CHCCCS016 | Respond to client needs |
| CHCCOM005 | Communicate and work in health or community services |
| CHCDIV001 | Work with diverse people |
| HLTWHS002 | Follow safe work practices for direct client care |
| HLTWHS006 | Manage personal stressors in the work environment |
| CHCADV001 | Facilitate the interests and rights of clients |
| CHCAGE001 | Facilitate the empowerment of older people |
| CHCCCS017 | Provide loss and grief support |
| CHCCCS023 | Support independence and wellbeing |
| CHCDIV002 | Promote Aboriginal and/or Torres Strait Islander cultural safety |
| CHCMHS001 | Work with people with mental health issues |
| HLTAID003 | Provide First Aid |
Vocational placement hours requirements
This Qualification requires students to have completed a minimum of 120 hours of vocational placement. Traxion Training expects students to have already completed these hours because Traxion only offers assessment only based assessment method and do not offer any training and delivery for this qualification. Traxion currently only offer RPL services to students who have worked at least these hours and is currently working in the industry. If a student doesn't meet the vocational placement hours requirement in the specified units of competencies of the qualification, Traxion would not be able to issue Statement of Attainment for the specified unit of competency or a qualification. There are 1 units of competencies in this Qualification which requires vocational placement.
CHCCCS023 requires students to have performed the activities outlined in the performance criteria of this unit during a period of at least 120 hours of work in at least one aged care, home and community, disability or community service organisation. More information can be found here.
Early Childhood
Education
Aged, Community
and Disability Care